Welcome to Grays Chapel United Methodist Church. We are a church family that believes in reaching out to people who are searching for relationships of love, peace, joy and hope found in Jesus Christ. We believe in growing believers into faithful disciples of Jesus. In addition, we believe in changing our world with the power of Christ's love by loving our neighbor as we love ourselves. Grays Chapel has various programs and services for all ages that help us live out our mission and effectively minister God's Word to our community. In the relationships we build, we seek to let everyone know how much God loves us and that God has a plan for our lives.
Birthed in 1831, Grays Chapel Church was named after the organizer, Aventon Gray. The first pastor was Aventon's brother, Rev. Alson Gray, who was a Methodist Circuit rider that pastored twelve to fifteen churches during this time. Built in 1832, the first house of worship was an old log house. In 1869 the church removed the log house and erected a new building. Since that time, the church has grown through three more building campaigns to accommodate the needs of the congregation. For many years camp meetings were held regularly and were well attended by the local community. Our true history is forever written in the hearts of the people God has reached through His love being faithfully lived out in our congregation. We desire openness and sensitivity to the inspiration and direction of the Holy Spirit so that God can have His way in our lives and transform our community.
We extend a warm welcome to everyone who is looking for a church home and Christian fellowship. We pray that you may meet Jesus among us in a new and meaningful way as His Word and Spirit transforms us into faithful disciples.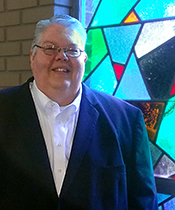 Jacob Kyker
Pastor Jacob came to Grays Chapel July 2017. He is married to Andrea Davis Kyker and they have a son named Jay. Jacob's motto is "Put Jesus first and most in your life, then everyone and everything else will fall into place." Jacob's passion for ministry is stirred from his love for God and seeing people's lives changed by the saving power of a real relationship with Jesus Christ. Prayer, humility, and reading God's Word are daily habits of living a vital life with Jesus!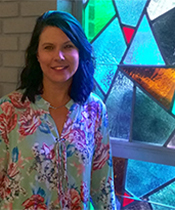 Vickie Corder
Vickie has been the office administrator at Grays Chapel since May of 2012. She is a member of the Grays Chapel Community and is married to Rod Corder. Together they have two beautiful daughters - Bayley and Lexie.